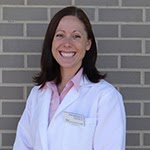 Emily Perreault , NP-C
Nurse Practitioner
Emily obtained her RN-BSN from the University of Iowa in 2013 and then a dual Master's degree in Nursing from Allen College in Community and Public health and Family Nurse Practitioner in 2017. She worked as an RN on an inpatient cardiac/neurology step-down unit for five years while attending graduate school.
Since working with Dr Sunny Kim, she has been extensively trained in regenerative medicine for both orthopedic and cosmetic conditions. She has trained with multiple physicians around the United States advancing her knowledge of regenerative fat transfers for orthopedic and aesthetics, scar revision, PRP, sexual wellness treatments and cosmetic enhancements. She is well trained in both allogeneic and autologous treatments and utilizes the appropriate technology for precise placement, whether that is under ultrasound guidance or using a blunt tip cannula as to not cause trauma to surrounding tissue. She is certified to provide Vampire facial™, Vampire facelift™, P-shot™, O-shot™, and Erectus shot™. She is also trained and certified in multiple complementary treatments such as PULSE, LightStim, IV nutrient therapy, and Hyperbaric Oxygen Therapy. There are so many treatment options available to the patient at the clinic that having a consultation to discuss the best treatment protocol is necessary for optimal outcomes.
She has been involved in healthcare for the majority of her life but her interest sparked when she attended her first EMT course in 2004 while living in New Mexico. She is passionate about motivating patients to reach their individual goals on multiple levels.
In her home life, she has a husband; Kris, and three children who keep her very busy. Together they enjoy traveling, camping in the boundary waters, white water kayaking/SUPing, running ultra-marathons and generally being in nature whenever possible.